Crossing the Gulf Stream
We decided to leave West Palm Beach, Florida on Friday, when we saw the weather window was closing for the following day. The decisive factor was the change in the predicted wave state in the Gulf Stream. Saturday's forecast was looking promising with calm seas (less than 2 feet prediction) with 8-10 second intervals but that changed by mid Friday morning to waves building up to 7-9 feet seas with 4 second intervals. It was either go right away or wait until the next window. So, we got all our last minute provisioning, shopping, and COVID tests done and left about 5:00 pm.
The 135 mile trip across was largely uneventful. Crossing the gulf stream was easy. Unfortunately, the wind gods did not cooperate, so we were a motorboat the entire way. Overall, it took us about 22 hours to get to our destination.
We finally made it to Great Harbour Cay in the Berry Islands. Internet was a bit sketchy so until we figured that out, we could not be as communicative as we would have liked.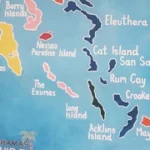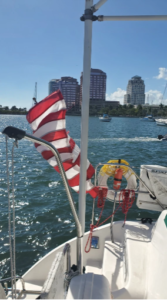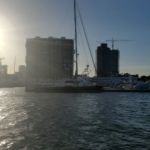 One week in the Berry Islands with catamaran Mojo
We spent a week in the Berry Islands. We checked in at Bullocks Harbour on Great Harbour Cay and met up with sailing friend Mark S. We spent our first night at the Great Harbour Marina. The following day Kim, Phil and I rode around the island a bit. Phil's new nickname is Squeak. His bike was so loud that people were yelling for him to use WD-40! It was really funny.
From the Great Harbour Cay we anchored outside the next night. We did some snorkeling at the Blue Hole there. We were unable to find out how deep that hole actually is. We also dove an old DC-3 plane wreck in about 10 feet of water. Quite interesting!
We had a great dinner at Brown's Garden, the host and owner Roni made us feel right at home. We were the only customers, so he hung with us and gave us great advice about places to dive and visit. A good place for all sailors, crew members and coboaters. It started to really look like a good life on board!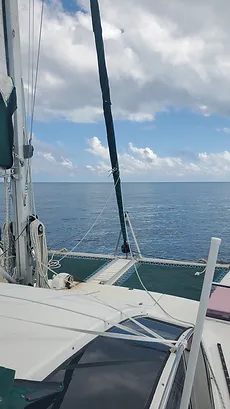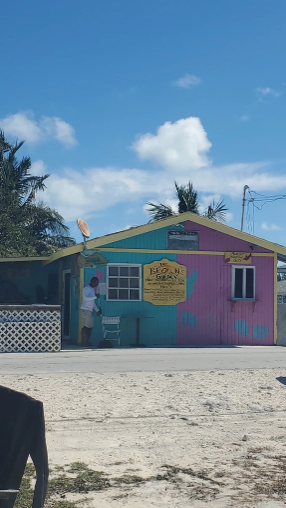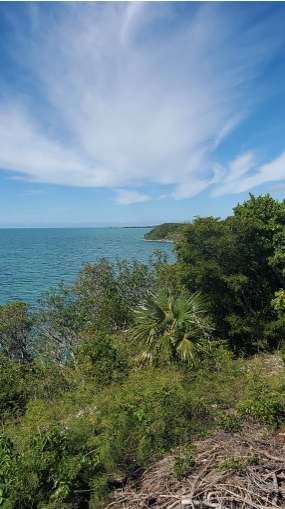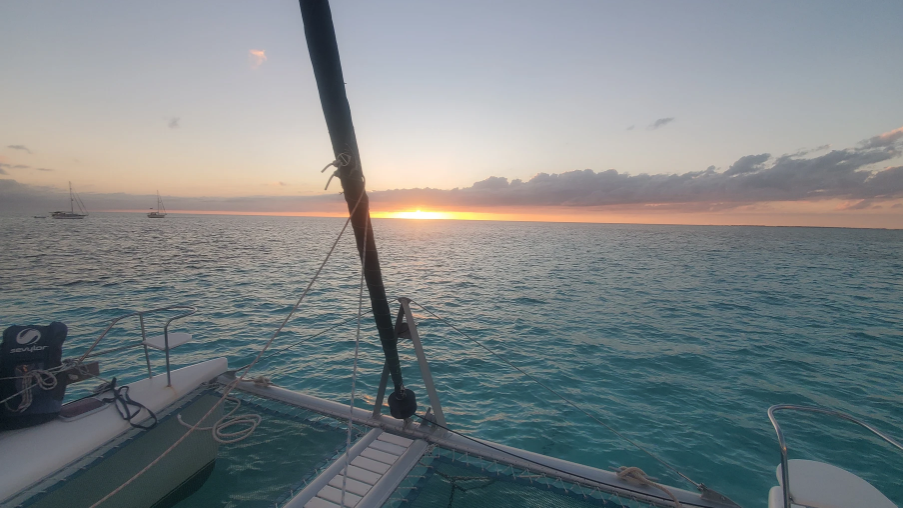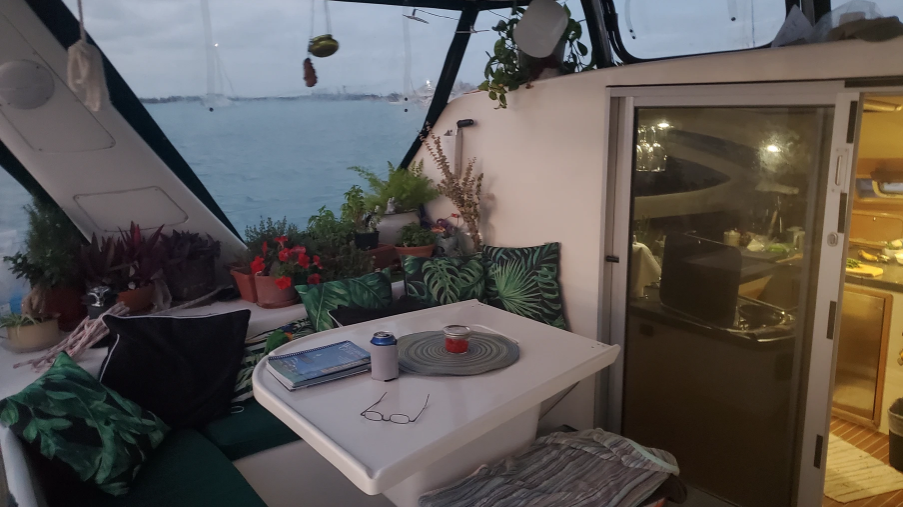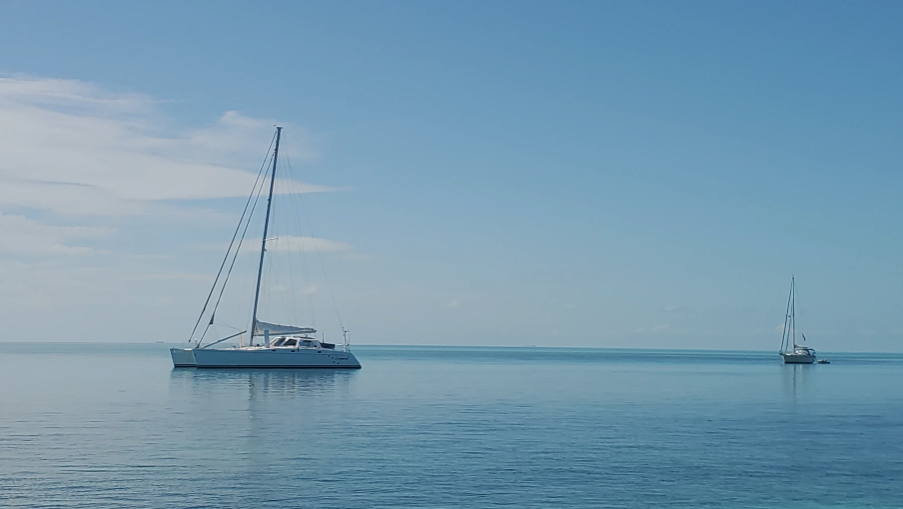 Great Harbour Cay, Berry Islands. Nice place for people who live on board their sailboat.
From Great Harbour Cay we cruised to Hoffman's Cay, home of an inland Blue Hole and some very spectacular deserted beaches. There was quite a bit of sailboats anchored around us and one larger powerboat. Other boat crew and skippers were very friendly, and we met a few of them for happy hour aboard our friend Mark's boat. Most of them live on their boat like us so it was very interesting to share stories and experiences.
This Cay is well protected and quite popular because the sand is so white and fine. At Whites Cay we did more snorkeling. Phil also did some paddle boarding and we all spent quality time in our party platform, a large 10-foot floating tube with seats and drink holders. I have not been able to write up and communicate because the internet connections were sketchy at best until now. Weather was OK but had a bit of rain and cloudy skies. We left Hoffman's Cay for a four hour sail to Chub Cay, on our way to Nassau.
We should have read the guide a bit closer as we discovered this is a private island. You can land and visit the island if you pay $100! Not good for liveaboard crew like us. So, we did a dinghy hike and had a spectacular dinner aboard. Kim has been keeping us fed with her gourmet meals throughout this amazing trip.
Blue waters at Hoffman's Cay, Berry Island, Bahamas
Arrival in Nassau
The next morning we sailed the 6 hours to Nassau to send crewmate Phil back to the great white north. we will miss him. He can now find another boat to crew or to live on board. Now we look forward to reaching the Exumas early next week, weather permitting. So far, we expect calm seas with light winds from the SE.
We are staying a few days in Nassau and will head south from there to Norman's Cay to meet up with Mark again.
I hope you enjoy following our adventures, stay tuned, we will send more when the internet connection is good enough. If you want to learn more about, please contact coboaters.
Nassau is known for its large hotels and as a cruising destination.